In the words of English comic book writer Alan Moore, "Knowledge, like air, is vital to life. Like air, no one should be denied it." - and I couldn't agree more. To me, learning is a life-long journey and one that I welcome with every new opportunity. Even after dedicating many years in honing my photographic craft, there's still plenty more for me to learn and experience. Thankfully, there are photo events like Stand Out that provide even experienced photographers with artistic inspiration and a deeper understanding of workflows from various acclaimed photographers.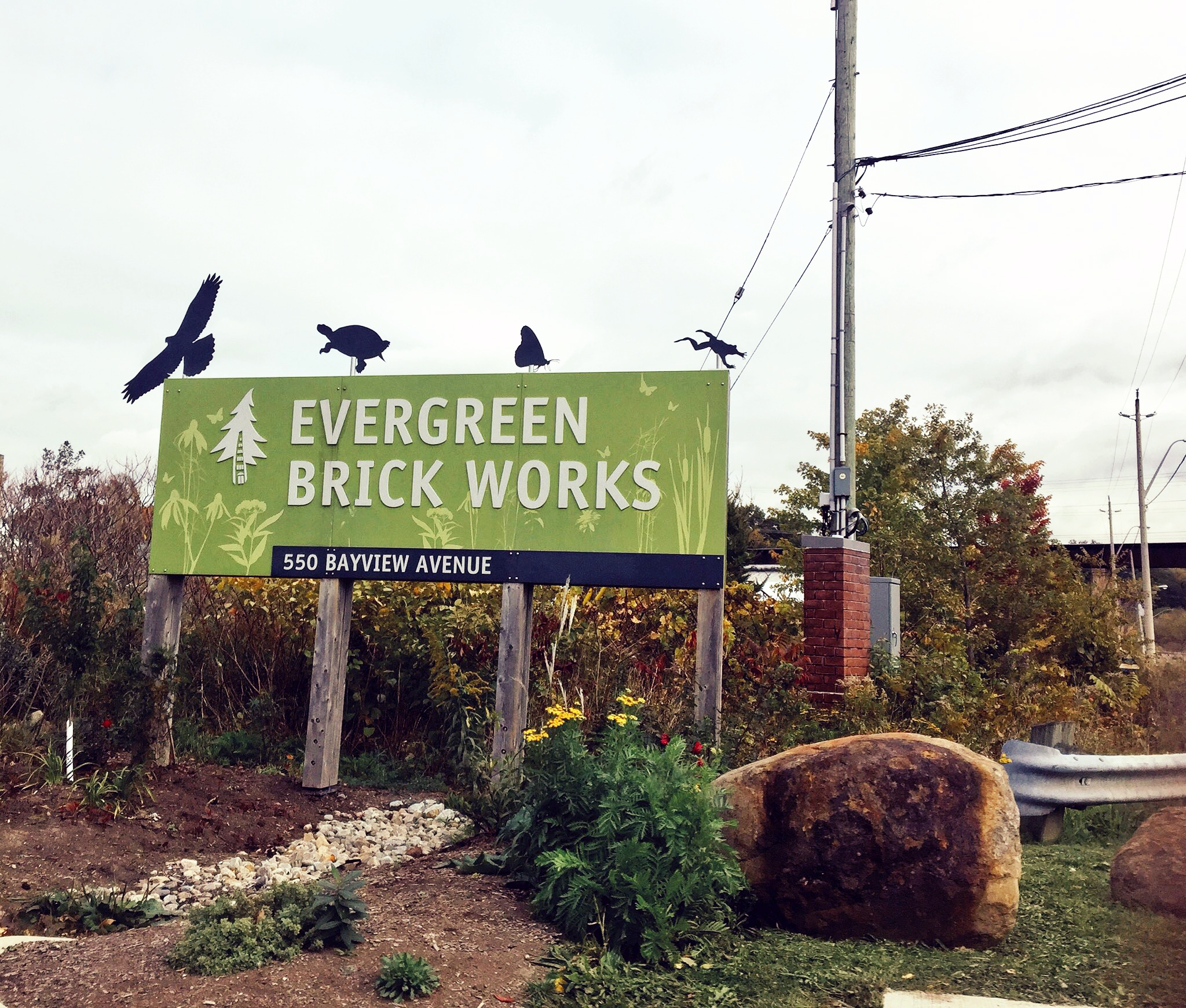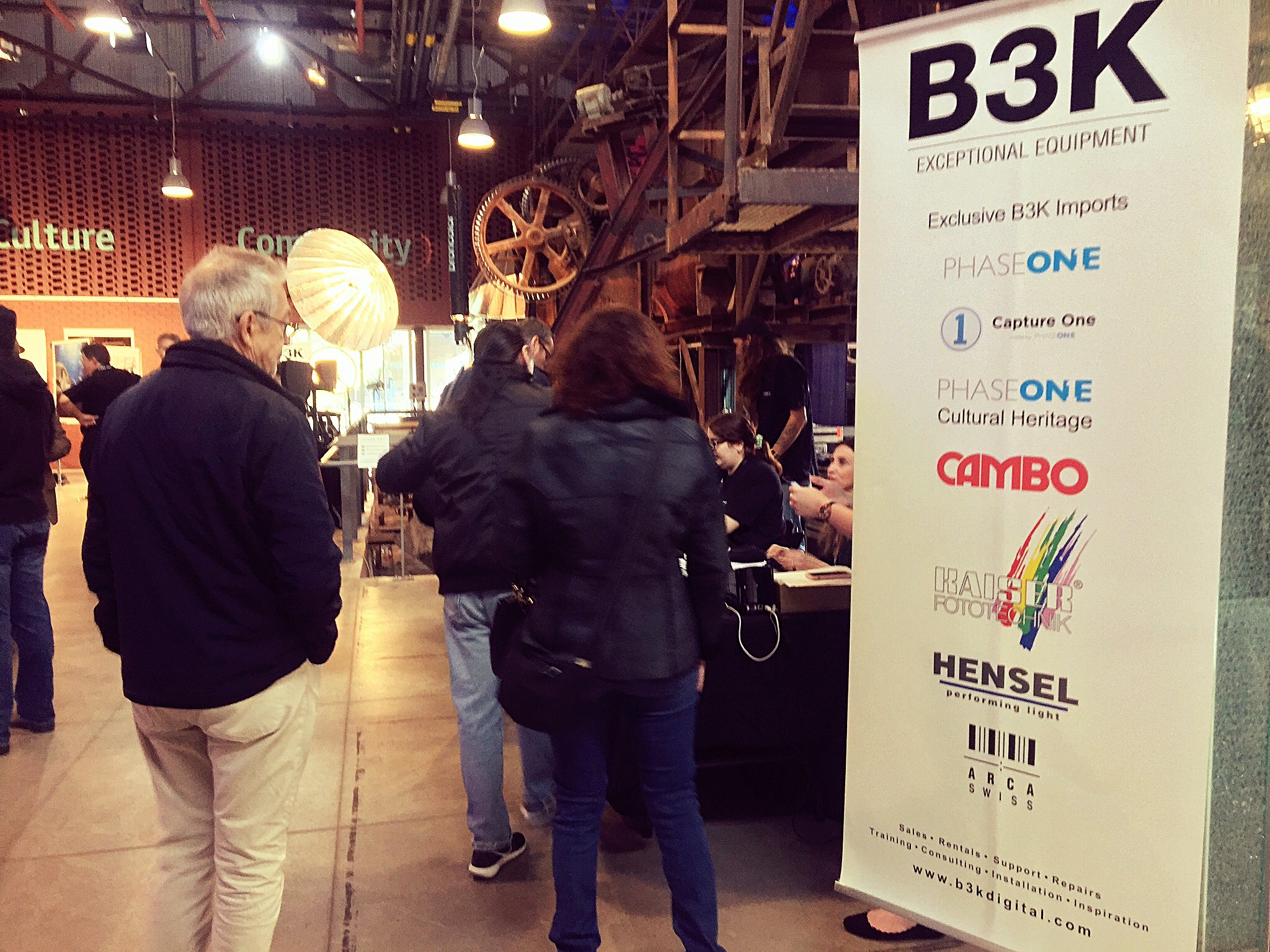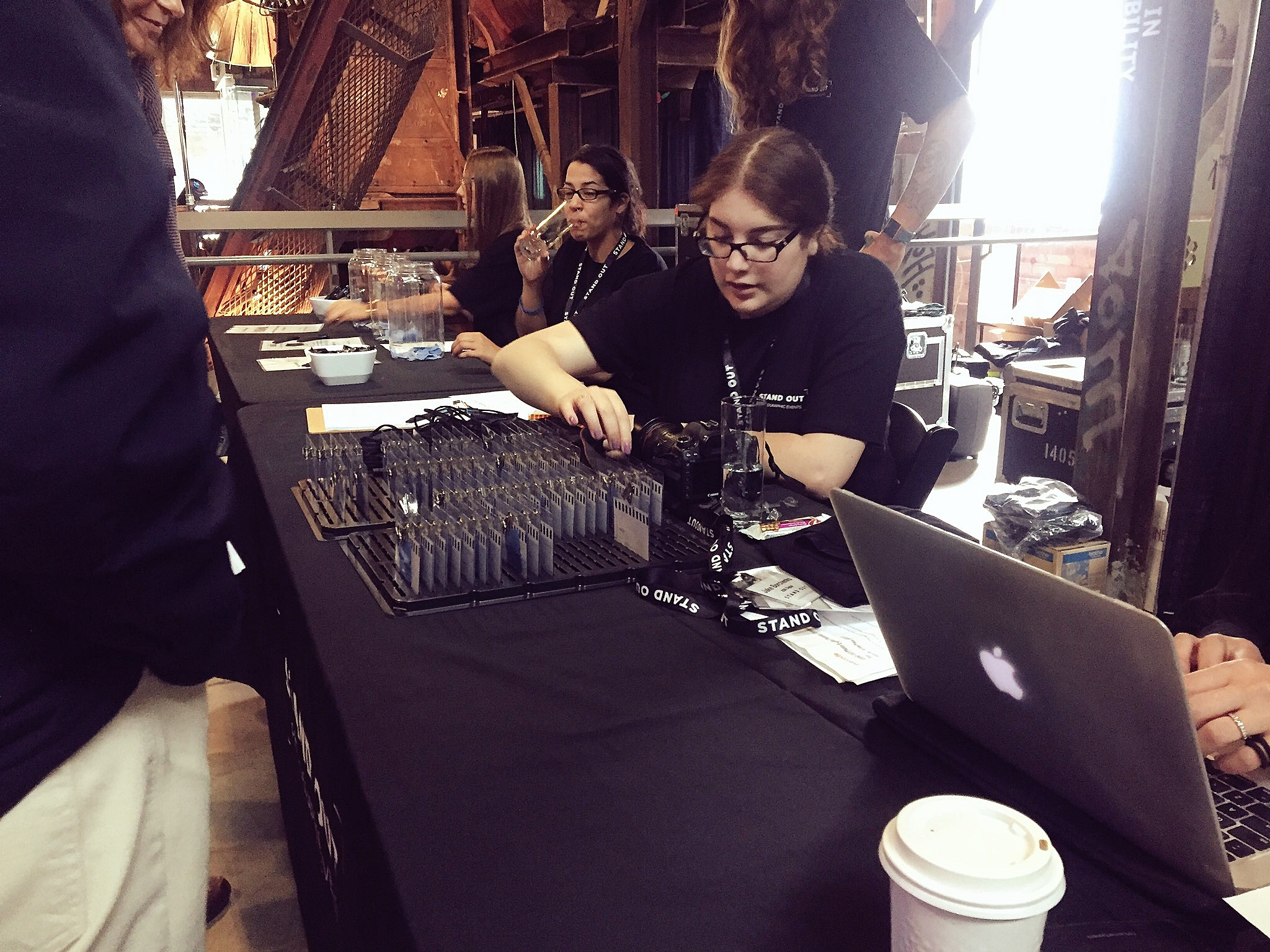 As my 3rd time attending this event, I was looking forward to the casual format of gear demos, heartening photographer keynotes, live workflow sessions, and some tasty treats. The century old quarry and industrial site better known as the Evergreen Brick Works played host, specifically the rustic looking Young Welcome Centre. Upon arriving, I immediately jumped in the line queue to check in, get my fancy name tag, and enter the raffle.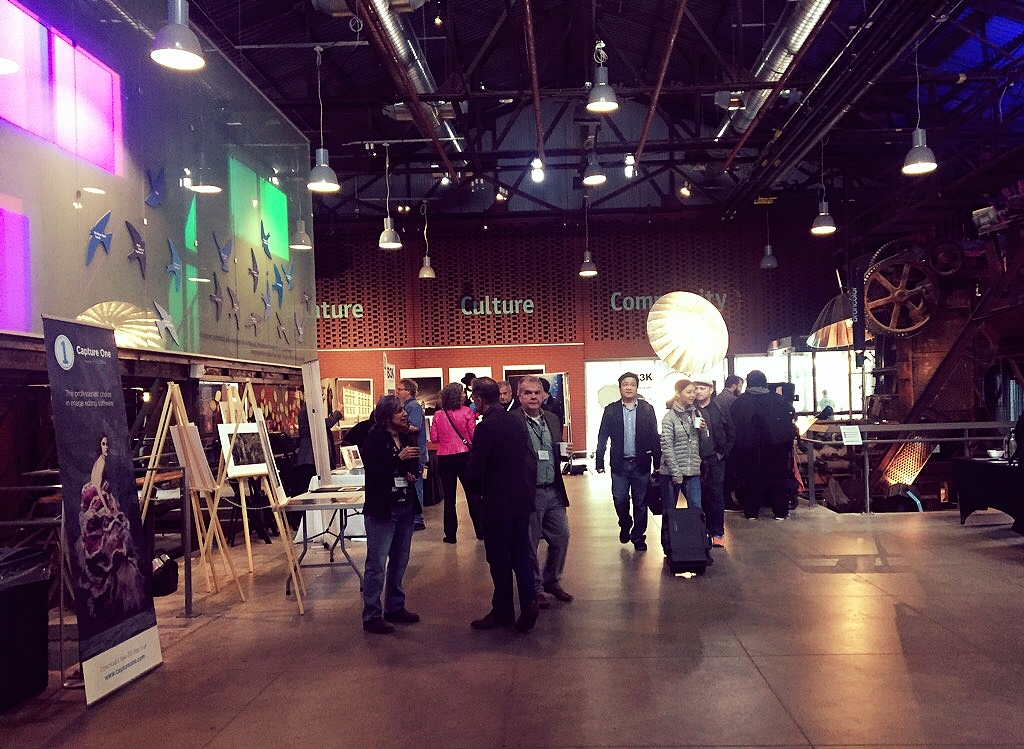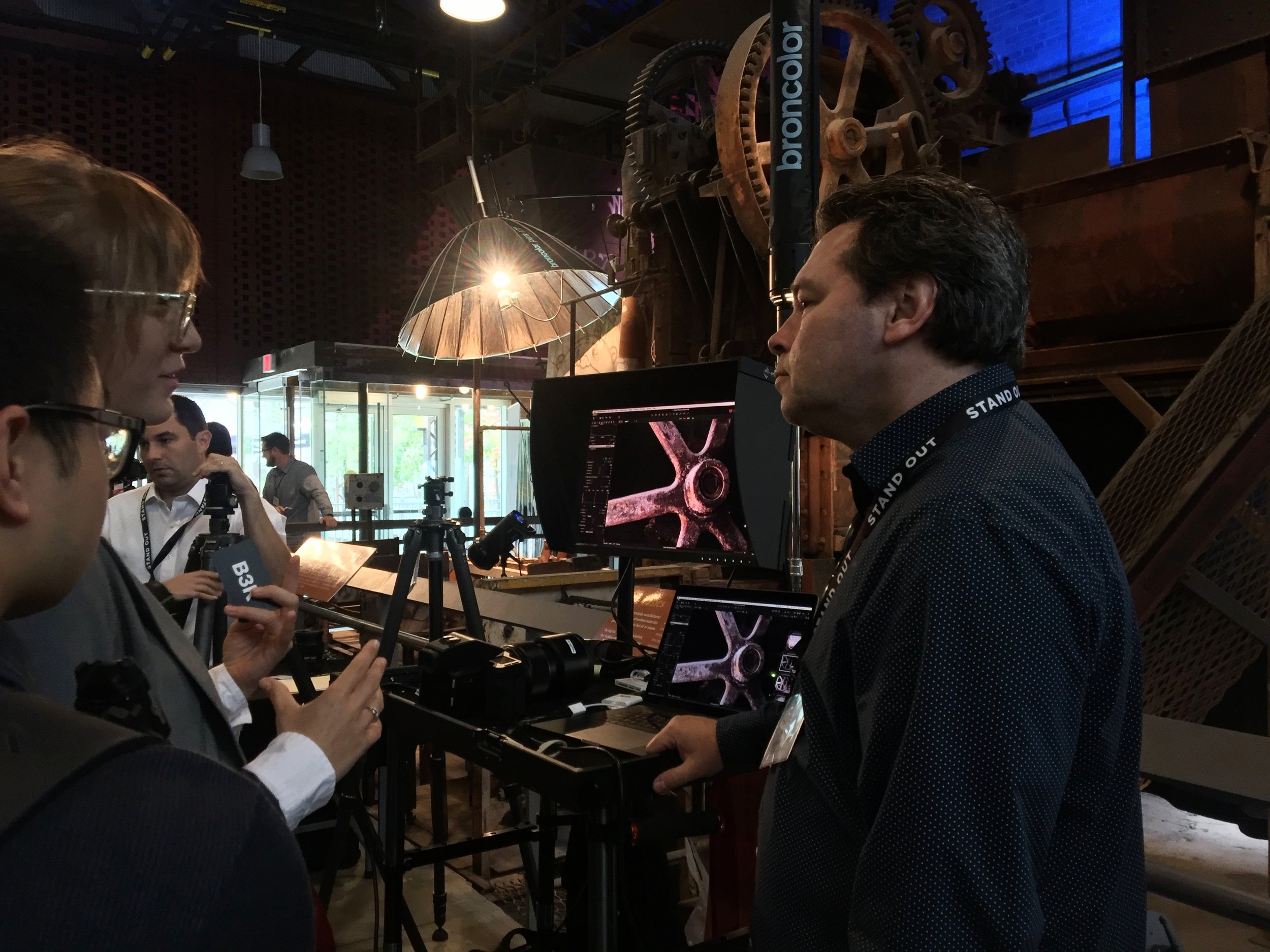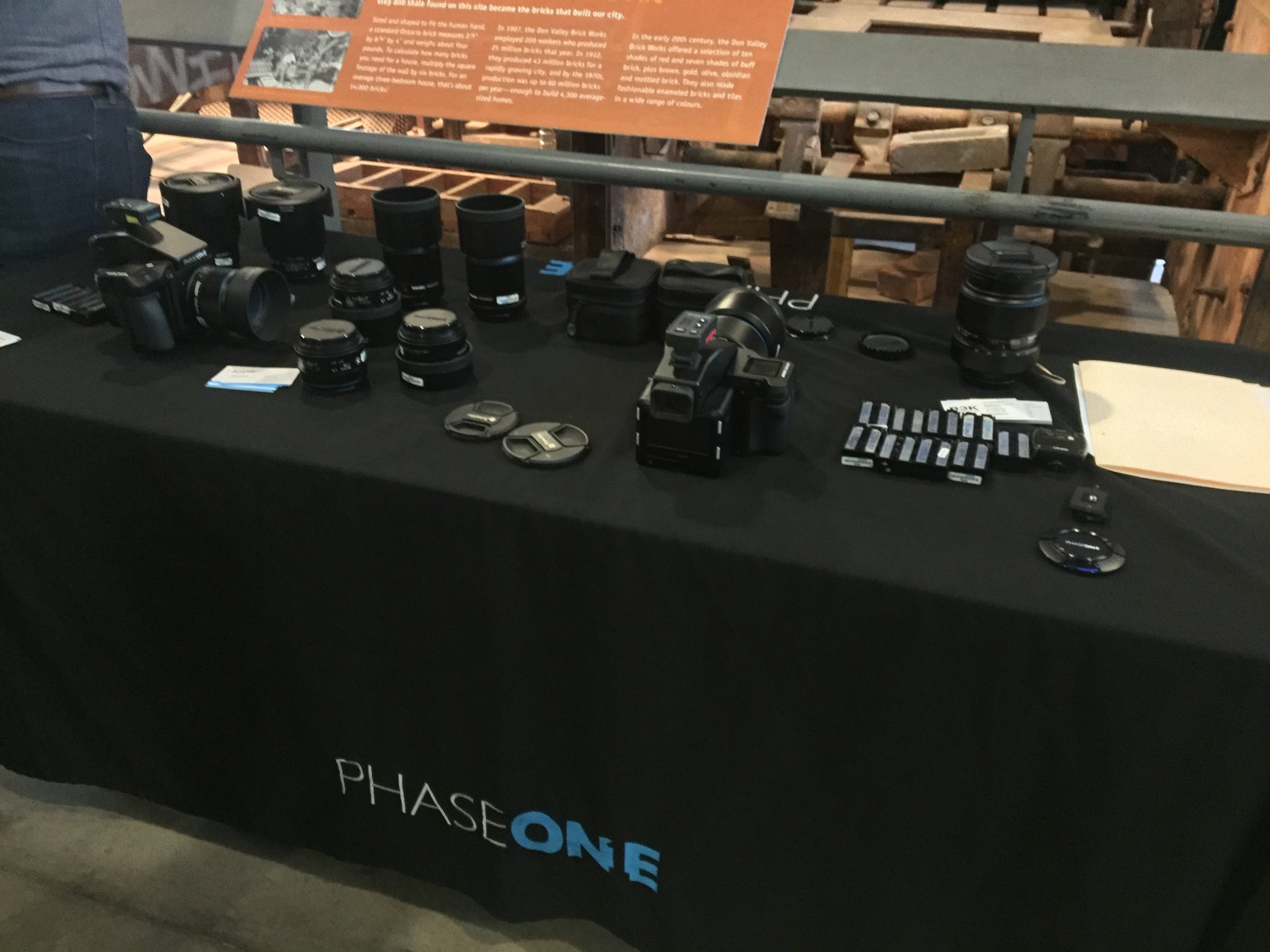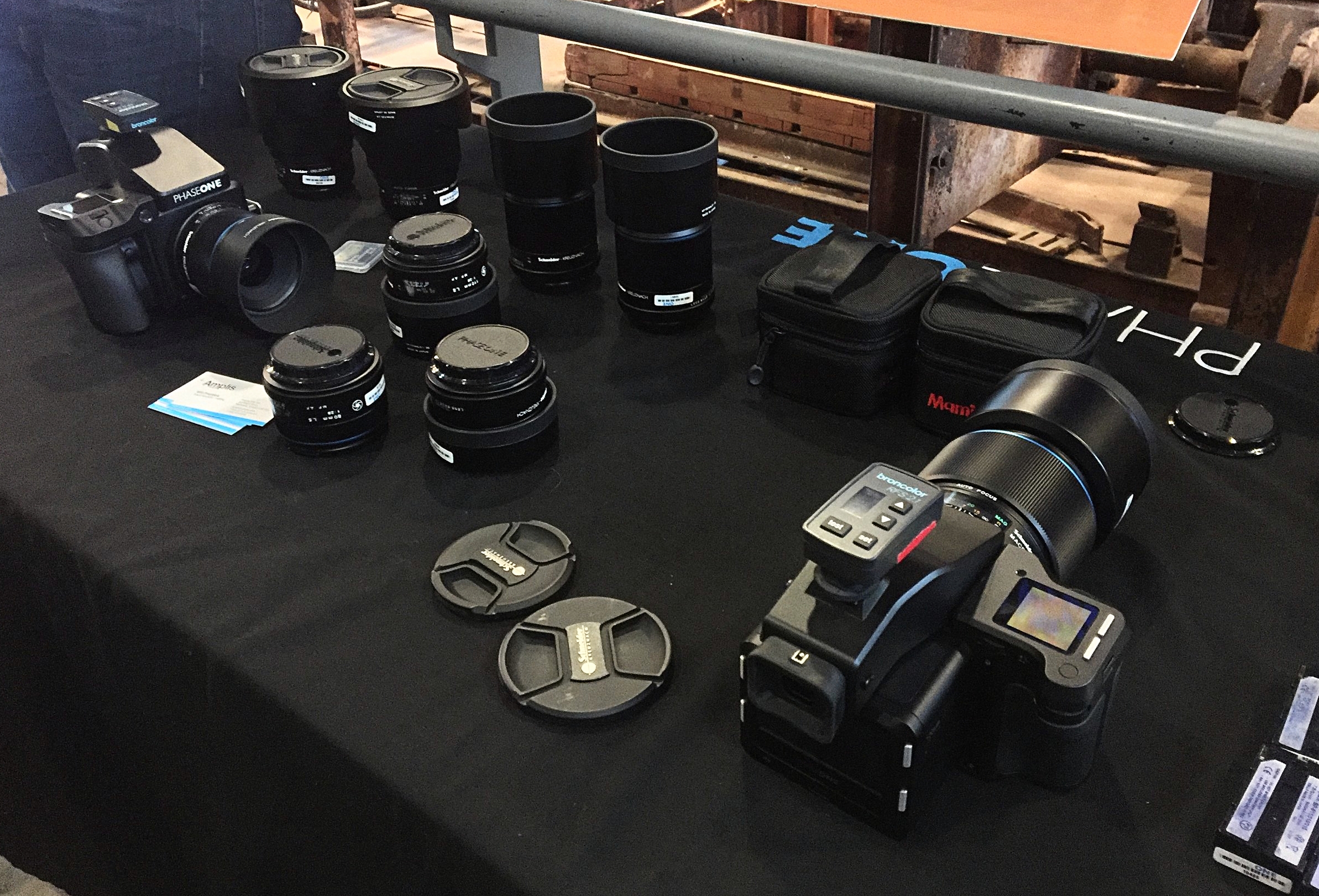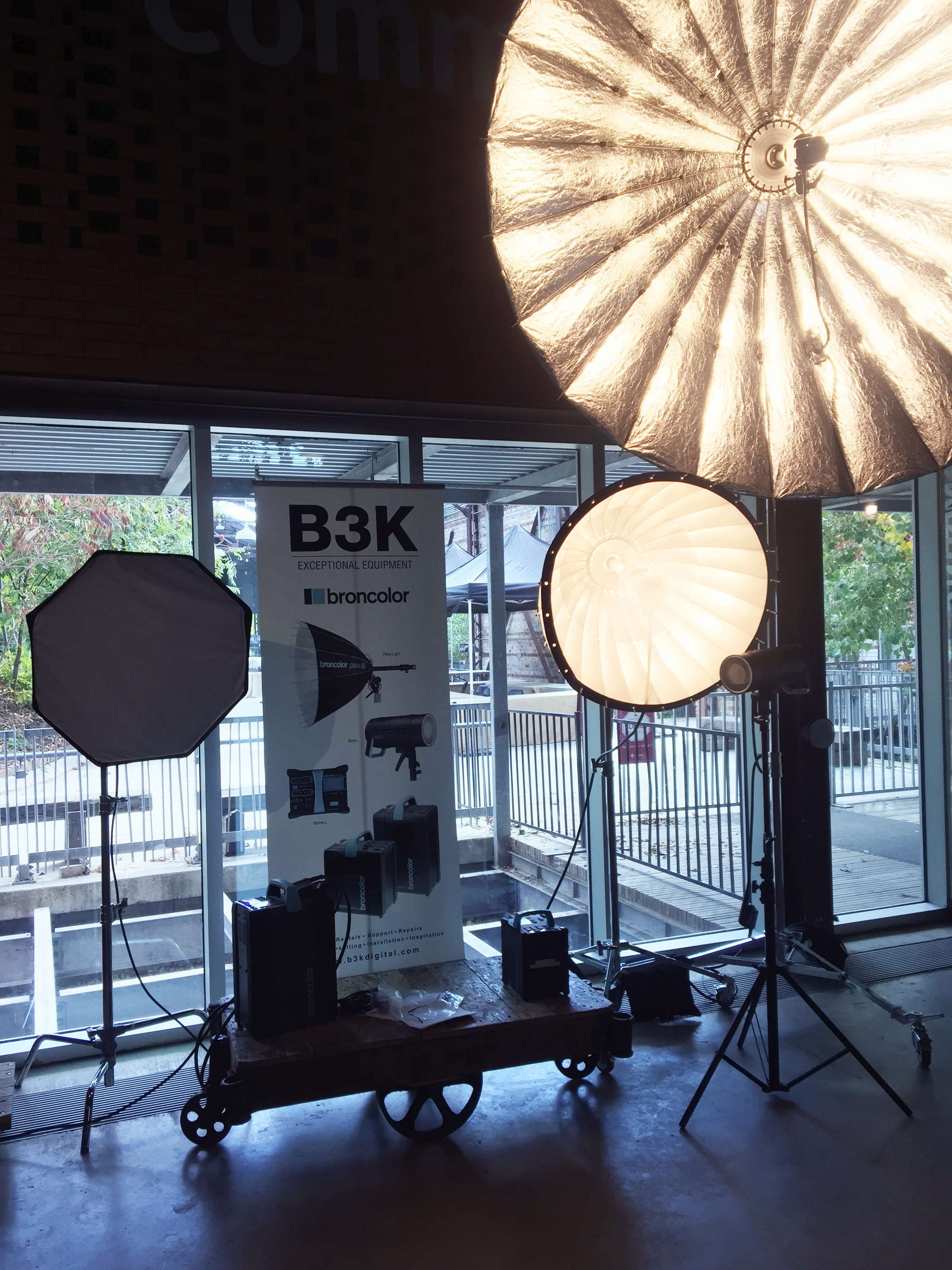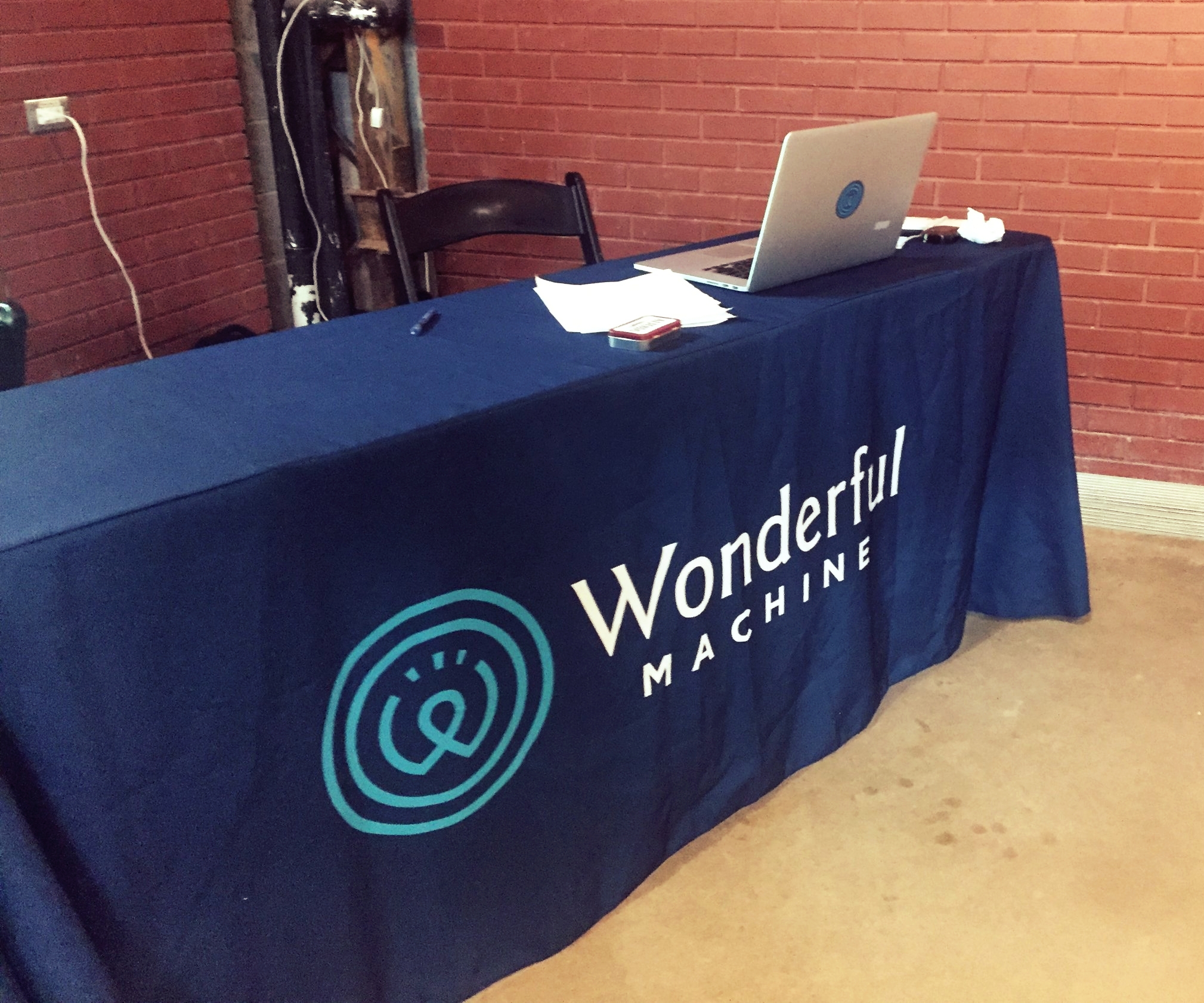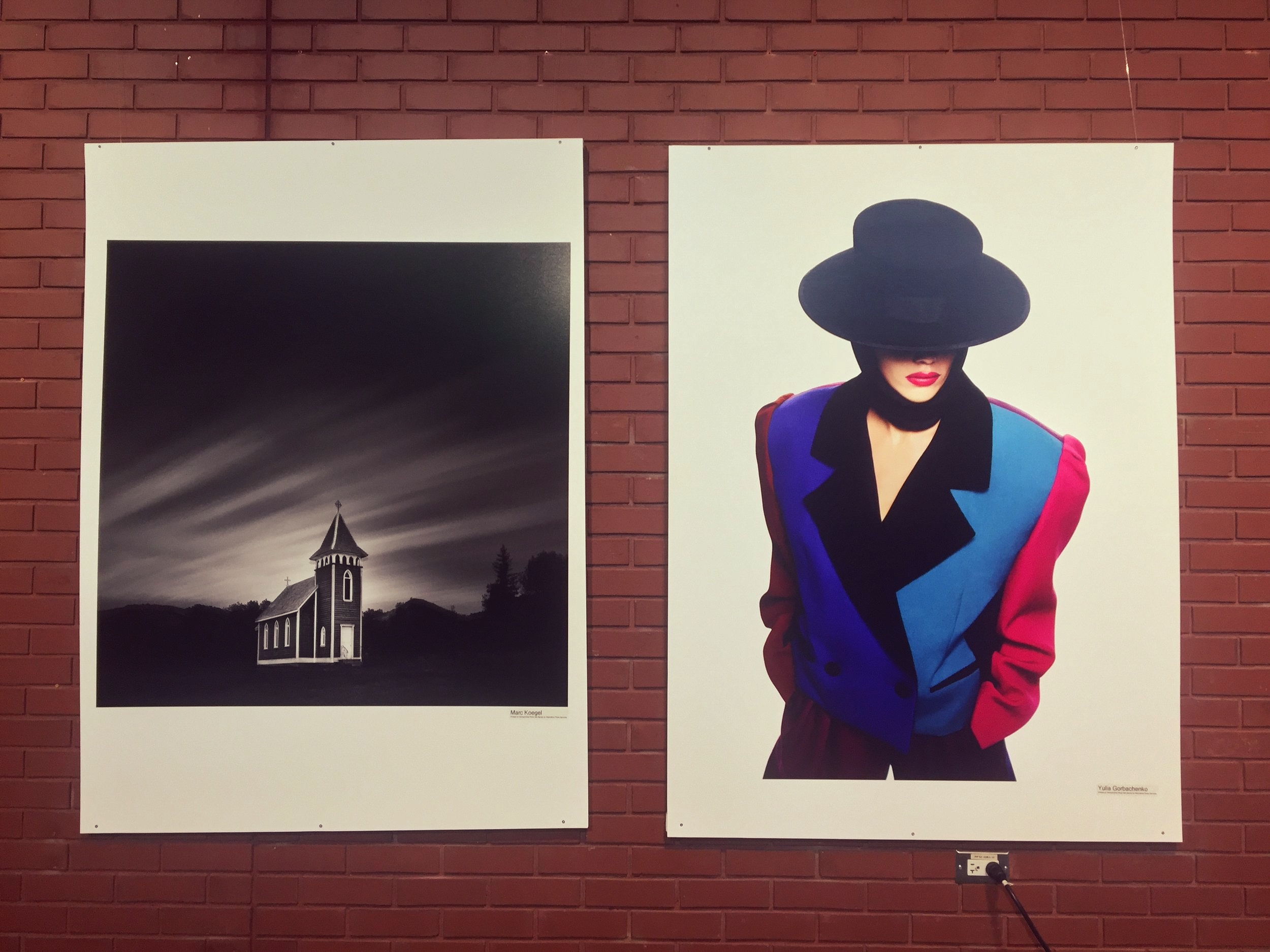 Like with any industry, face-to-face networking is a key component for success - especially with today's oversaturated and internet-driven world. Thankfully, being a bit of a social butterfly helps as one of my favourite things about the Stand Out show is seeing and connecting with familiar faces - from fellow photographers and artists to brand representatives. Over drinks and some snacks we shared stories, laughs, and even the challenges we face working in this always-evolving and fast-paced field.

The show also provides a great showcase for the latest gear from the likes of B3K Digital, Phase One, Broncolor, Eizo, Hahnemuehle, etc. allowing you to get hands-on and experience live demos. Even if you don't plan on adding any of these premium tools to your arsenal (like the $65,000 CAD Phase One XF IQ4 100MP Trichromatic Camera System), the old adage of "You never know until you try" couldn't be more true.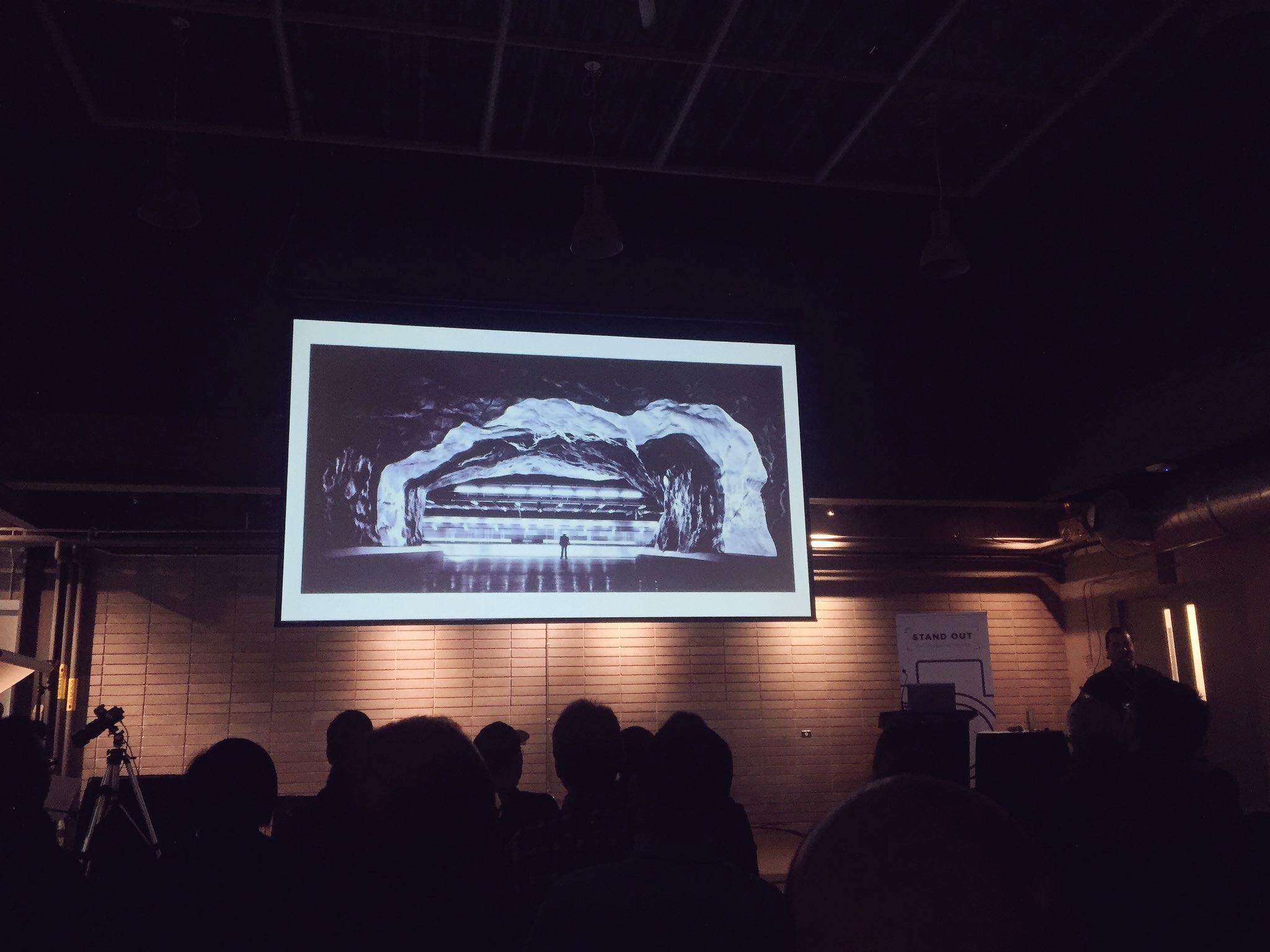 After socializing with friendly faces, it was time to head into the conference room area for a solid line up of keynote sessions. Kicking things off and sharing his Capture One (C1) workflow was Walter Borchenko of B3K Digital. It's been just over a year since I switched from Lightroom to C1 and I couldn't be happier to have done it, albeit it should have been sooner. Without diving too deep into why C1 is a far superior photo-editing software than LR to me, it boils down to the mere RAW file converter and incredibly stable tethering platform it provides.

Following Walter was a session by B.C. based photographer and Black & White aficionado Marc Koegel. Titled "A Case for Black and White" Marc got into how he started photography and why he adores monochrome imagery stating, "It's timeless, simple, and beautiful". Although his body of work isn't something that resonates with me (style wise) other than it being B&W, learning about how he approaches a project was a great take-away.

If there was one speaker who lit the fire of inspiration in me, it was no other than conceptual and commercial still-life photographer Vincent Lions. His French humour and brutal honesty during his "The Making of an Image" session was incredible. Not only did he discuss his favourite images and lengthy career path, he also went into depth about "The 3 qualities that make a great photographer" - technique, creativity, and human skills. Shortly after, Vincent did a live product shoot demo highlighting the major benefit of focus stacking and ease of setup with the XF camera system. His workflow is similar to many in terms of building-up the shot with lighting, but it is his creative genius in thinking outside the box (with no restraints) that truly moved me.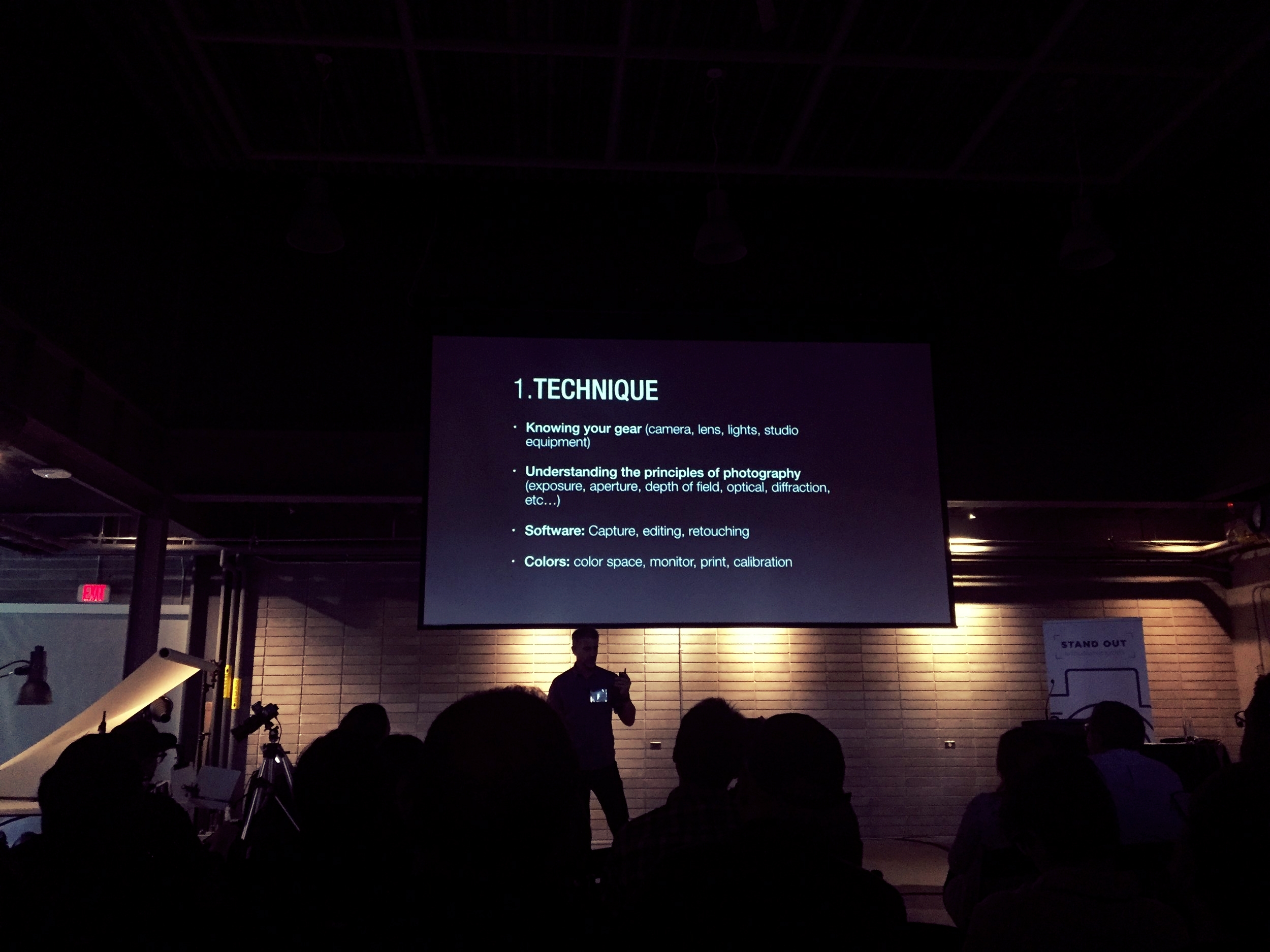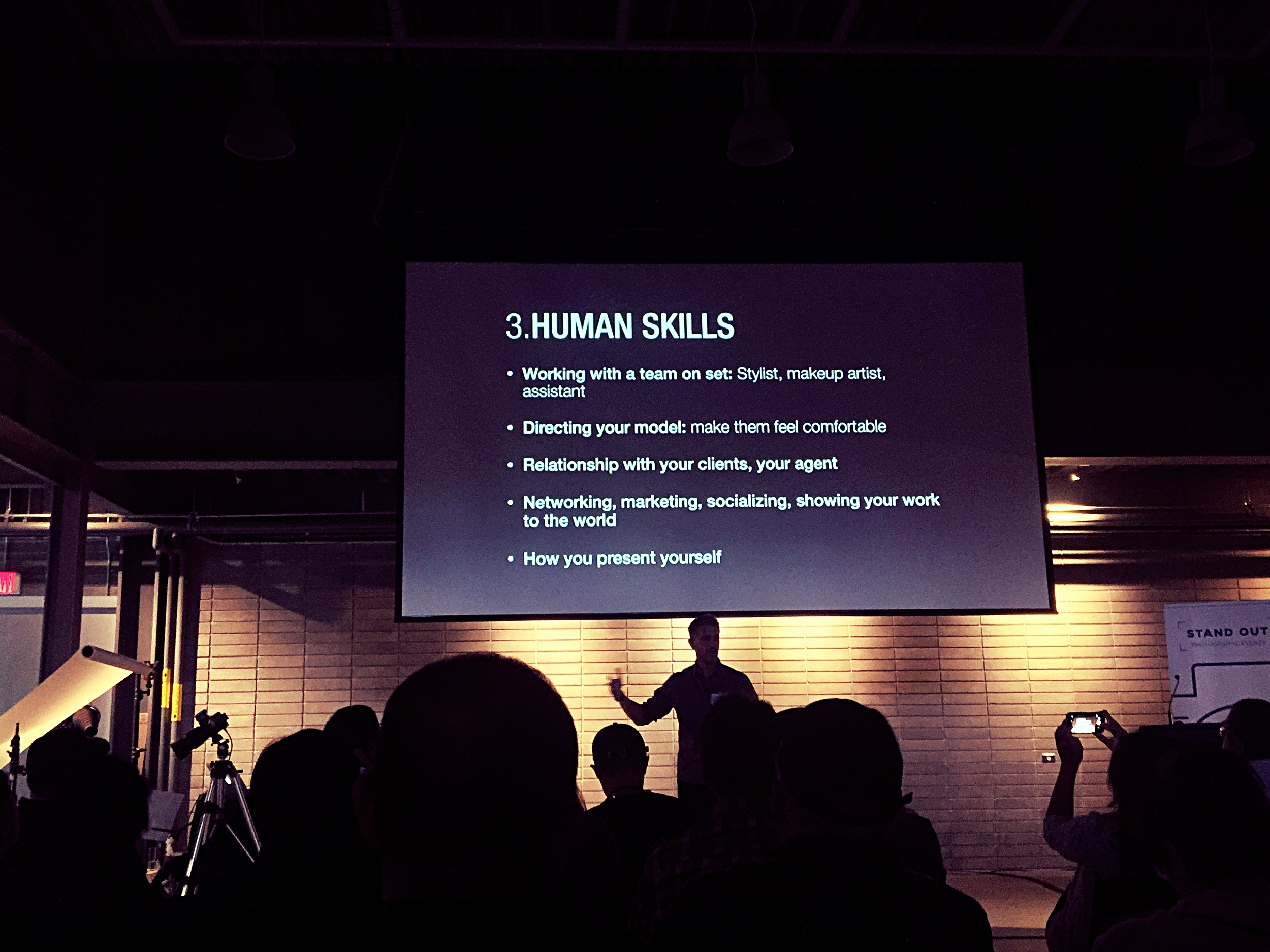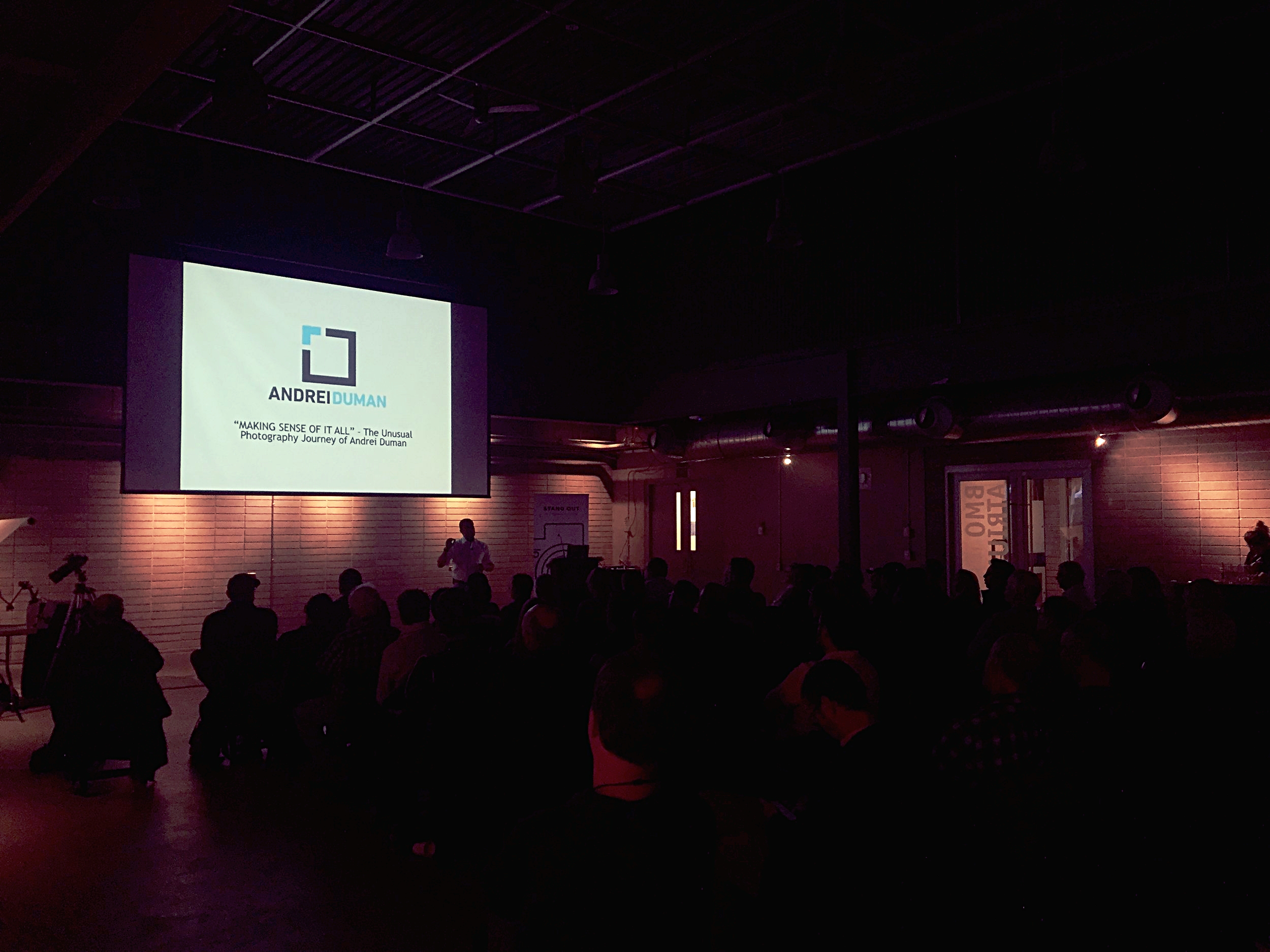 After a brief break, everyone gathered for the final two photographer keynotes. As a successful NYC-based beauty and fashion photographer Yulia Gorbachenko, I was eager to hear her presentation on "The Creative Process". Like many creatives finding one's style is never an easy journey, but it is an essential one. Yulia discussed her influences and how she went from shooting the very basic to large campaigns. I had an a-ha moment as soon as she tapped into the importance of creating a cohesive series of images in your portfolio, as a way to tell your photographic style's story.

Closing out the evening was cheeky Brit Andrei Duman with his "Making Sense of It All" session. His fine art work is awesome and what I'd consider a bit off-the-wall in terms of perspective, be it his aerial or travel work. As an avid adventurer going to remote places, you get a sense of his vivid experiences through his images. He explained how he overcame failure with a large commercial shoot featuring a $1M+ watch and displayed the finished images that look so crisp and ideal. Even when faced with obstacles, one must persevere and find a solution - we're problem solvers after all and thrive on the challenges we face.
After an intensive few hours of presentations the event wrapped up with some more mingling, cocktails, and a delicious charcuterie spread. I was hopeful as the raffle prize draw began and although I didn't end up winning any gear, I still walked away with a wealth of new knowledge and new friendships. If this year is any indication as to growth of this photo event, I can't wait for next year's showcase. A big thank you to all the organizers and staff for putting on a stellar show!